By Disc Makers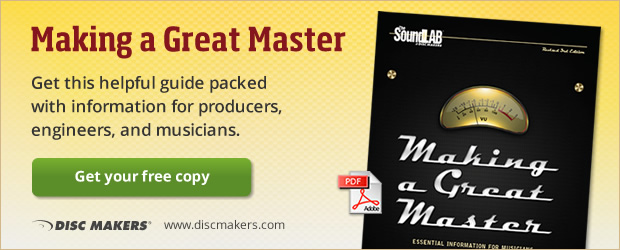 By Disc Makers
Disc Makers, the independent CD and vinyl LP manufacturing leader, affirms the enduring importance of the independent record store
It's official! Now that we're back in the vinyl LP game, it's only natural that we'd be the official vinyl pressing sponsor of Record Store Day, a celebration of the enduring importance and coolness of the independent record store, held on the third Saturday of April every year.
"This partnership is a natural fit," says Tony van Veen, Disc Makers CEO. "We've always supported independent music, and Record Store Day is a proud supporter of independent record stores, which are the lifeblood of our industry. After all, most of our customers didn't fall in love with music by shopping in a big box store. They fell in love at their local record store, staffed by diehard music fans."
Vinyl manufacturing plays an important role in Disc Makers' history. We started pressing vinyl records for Philadelphia R&B bands in the late '40s, and our list of famous vinyl clients includes the Chris Robinson Brotherhood, Against Me!, Medeski Scofield Martin & Wood, Wu-Tang Clan, Sun-Ra, and many more.
"We're even using the very same vintage Hamilton presses we used back in the day," says van Veen, "only now we're offering more packaging options – we've got colored vinyl, gatefold jackets, and 7 or 12″ records. These are finely crafted, American-made products that any musician will be proud to put his or her name on."
"When Record Store Day relaunched the vinyl business in 2008 we had no idea it would change the world," says Record Store Day co-founder Michael Kurtz. "Now that manufacturing has grown beyond capacity, it's important that artists and record labels have the ability to get their music pressed on vinyl. We're glad that Disc Makers has stepped in to help so that we can all continue to grow."
Record Store Day's Black Friday takes place on Friday, November 28th. Record Store Day is celebrated annually on the third Saturday in April.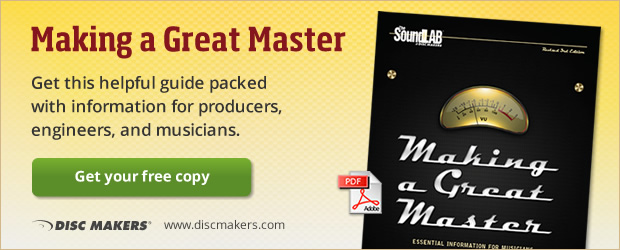 Read More
Back in the vinyl records business after 15 years!
Disc Makers drops the needle on vinyl records
Why do you love vinyl records?
Make Black Friday Record Store Day
An independent musician needs to make CDs
The post Disc Makers is the official vinyl pressing sponsor of Record Store Day! appeared first on Disc Makers Echoes.
Read more from the source: http://feedproxy.google.com/~r/discmakersblog/~3/tT1j-axeD34/